Business Hours
Emergency Services Available 24/7
| | |
| --- | --- |
| Day | Hours |
| Monday | 6:00 AM to 8:00 PM |
| Tuesday | 6:00 AM to 8:00 PM |
| Wednesday | 6:00 AM to 8:00 PM |
| Thursday | 6:00 AM to 8:00 PM |
| Friday | 6:00 AM to 5:00 PM |
| Saturday | By Appointment |
| Sunday | By Appointment |
We accept the following payment methods:
Telephone Line/Jack Repair and Installation
We offer same day service at your convenient schedule, for half the price what the phone company charges. Same low rates for your business or home. Our experienced technicians will quickly diagnose and restore your service promptly.

We provide complete installation and repair of your DSL, T1, VoIP, FAX, Telephone, Credit Card, and Alarm lines, including custom wiring for Computers, TV, Phones, Satellites, Cameras, Computer/Phone Networks, and Voice/Data Jacks to your desires.
Inquire how we can save you over 50% on your phone bill.

Safety Warnings:
Telephone lines carry up to 90 volts of power when ringing.
Never work on a telephone system if you wear a pacemaker.
Never work on your telephone system during a thunderstorm.
Never place telephone wires in the same pipe, box or outlet with power wires.
Contact us today to discuss your phone system needs and learn more about our services.
Our Full Range of Services Includes:
Telephone Jack Line DSL Repair & Installation 
Ethernet, CAT5, CAT6, Coaxial Cabling Installation 
Voice, Data, Video Cabling Installation & Repair
VoIP Phone System Installation & Sales  
Install Low Voltage Cabling  
Satellite Dish Alignment & Installation 
Network Cabling & Trouble-shooting 
Install Phone & Computer Wiring
Business Phone Systems Sales & Installation
Computer Notebook Laptop Battery Adapter Charger Sales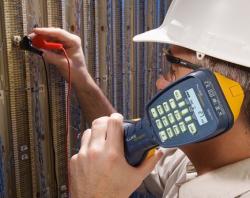 Why Choose Us?
Same Day Service
Advanced Technology
Insured in California
Highly Trained Technicians
All Work is Guaranteed
Your One Source Technology Provider
Technology Solutions Provider since 1982